Part 2 - Shinkansen & JR Pass.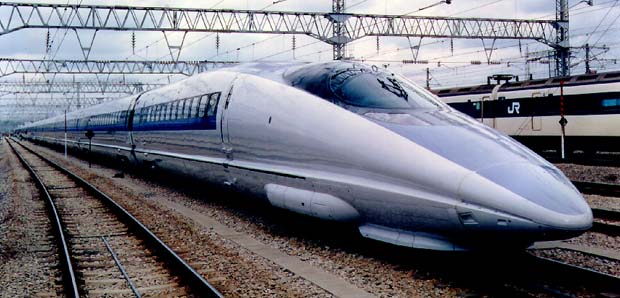 Photo: shinkansen-year2012.com
I'm not much of a train person but the idea of taking a Japanese 'Bullet Train' is somewhat exciting. Think a Virgin Pendolino on steroids, these modern marvels are capable of speeds of up to 200mph and link up the vast majority of major Japanese cities. That's not all, the Japanese are masters of punctuality as the average delay on the Shinkansen network is a mere 36 seconds. (2012 figures).
We'll be using the Shinkansen four times on our trip, twice for the journeys to and from Narita Airport into central Tokyo and again for our excursion to and from Universal Studios in Osaka.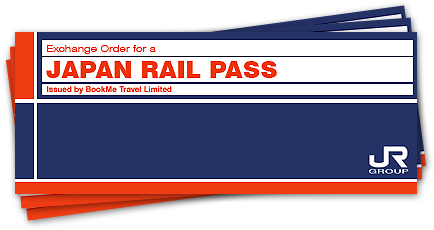 All of these journeys are included in our "JR Pass" which is a specially priced rail/bus pass for tourists to Japan. The JR Pass is valid on the majority of Japanese rail and bus services with a few exceptions and has made planning getting around a lot less stressful.
Most of the rail networks not covered by the pass are included on the Pasmo mentioned in a previous blog post so with those two types of ticket it's more or less a free pass to all public transport in Japan. The JR Pass is exclusively available to tourists and cannot be purchased in Japan. We've used JRPass.com which sells the 7 day ticket at £164 each and posts it out to your UK address. Not bad at all.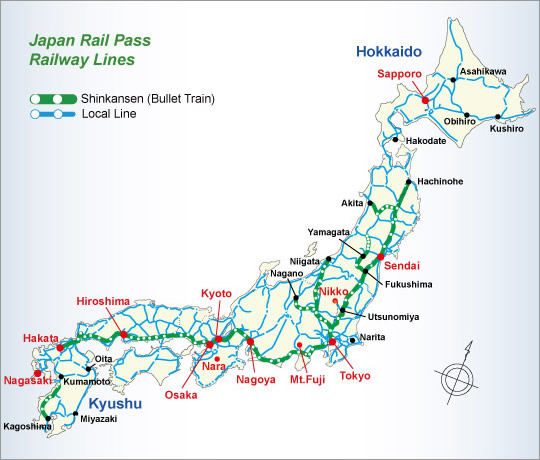 It's beginning to seem a lot more real now. Just over a week to go!
#Amazing2014